Two Ants® Guarantee
Top Quality Gear
Two Ants® gear is extremely tough and backed by a no fuss warranty so our customers can rest assured that when they buy a Two Ants® product, they are buying quality that lasts and the product will be backed by exceptional support from us.
We stand behind the Two Ants® brand and expect our customers to be able to buy with complete confidence knowing that their Two Ants® product will perform as expected for many years. We have a No Fuss Policy so if a Two Ants® product is defectice, we will simply replace it and we'll do it fast.
It's that simple.
We guarantee all Two Ants® products against manufacturers defects and premature deterioration or failure for 24 months (2 years) from the date of invoice.
If you encounter a defective Two Ants® product within the guaranteed timeframe, Contact Us Below and follow the returns section above. We will express post a new item to you once we have received or confirmed the faulty item.
The Only Exclusions Are:
Malicious or willful damage
Damage caused by incorrect use
Chemical damage
Knife cuts
Bullet holes
Kids drew on it
or, the dog ate it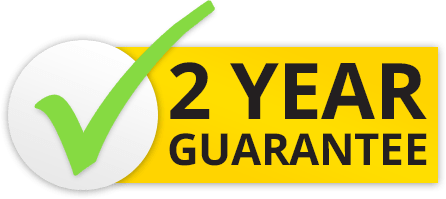 We're Here To Help
Tin Can Solutions Support
We've got you covered because if any of your gear supplied by us has failed, please Contact Us Below or call us on +61 7 3180 3840 immediately so we can get you sorted ASAP...
Two Ants

®

gear is designed and manufactured by us, so you can rest assured that we will do everything in our power to make sure our customers and end users can use the Two Ants

®

gear and any other gear we sell here with complete confidence.
Here's what one of our customers said when they contacted us regarding a faulty item.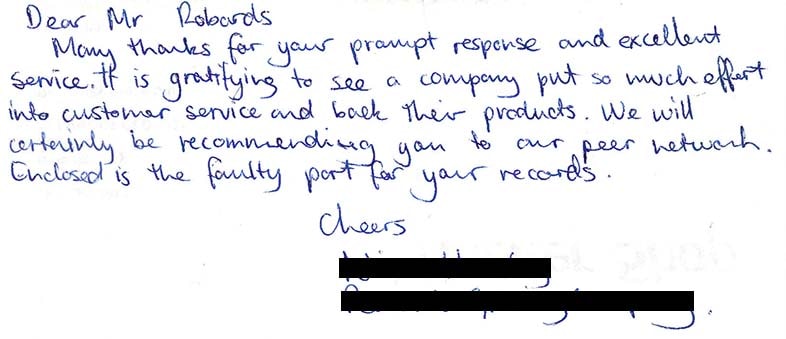 Letter reads...
Dear Mr Robards
Many thanks for your prompt response and excellent service. It is gratifying to see a company put so much effort into customer service and back their products. We will certainly be recommending you to our peer network.
Enclosed is the faulty part for your records.
Cheers
(Name and address hidden here for our customers privacy)