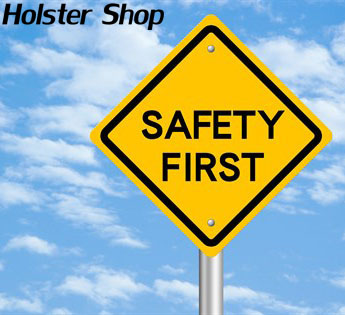 It's a fact that workers working by themselves, in dangerous environments or in confined spaces will get to go home to their families if they are safe at work.

Workers in these scenarios that can communicate with their colleagues by two way radios have a better chance at surviving in an emergency situation. But what about when your worker just has the radio clipped to their pocket, belt or shirt as that's the easiest place for them to put it because they don't have a radio holster provided. What about if they fall over, hurt themselves and the radio gets dropped or lost. Now they can't reach the radio or even worse, it's broken... They have no communication with their colleagues and are in serious danger. Yep, your worker might not get to go home to their family which could have been easily avoided. Workplace Health & Safety get involved and start pinning the blame to the business owners, Law suits start, and in the worst case scenario the worker died because of something that could have been easily avoided.

Yes, that's a pretty extreme scenario, but it's an example of just another story we all hear on the news and think, that won't happen to us.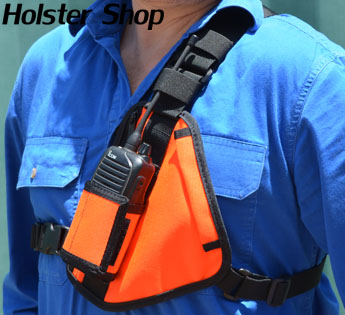 With a Two Way Radio Holster, your worker always has their hand held radio close to them and secure from dropping or losing it. The chest style UHF holsters pictured here keep the radio or microphone near to the workers mouth, so even in an emergency situation, they have communication with their colleagues at all times and can easily call for help.
These chest style Two Way holsters protect the radios and have the added bonus that people instinctively protect their chest and face when they fall or are in a dangerous situation. This keeps the radio secure, the worker safe and their lines of communication open.

Two Ants® UHF Two Way Radio Holsters are used in many workplaces where hand held radios and communication devices are in use. The reasons behind why our clients use our holsters are simple... We stand behind our products and continually improve designs to cater for safety, comfort and practicality. Workers need to wear the holsters for many hours at a time and this is taken seriously with the use of large adjustable shoulder straps, adjustable elastic waist straps and the holsters are extremely easy to put on and take off.
Greater Worker Safety
Radio Protection
Comfortable
Lightweight
Durable
Adjustable
We are sure you'll be pleased with the range of Two Ants® holsters at Holster Shop and if you are unsure which holster is best for you, just give us a call to discuss your requirements and we will be more than happy to help you select the correct holster for your needs.
Happy Holstering....