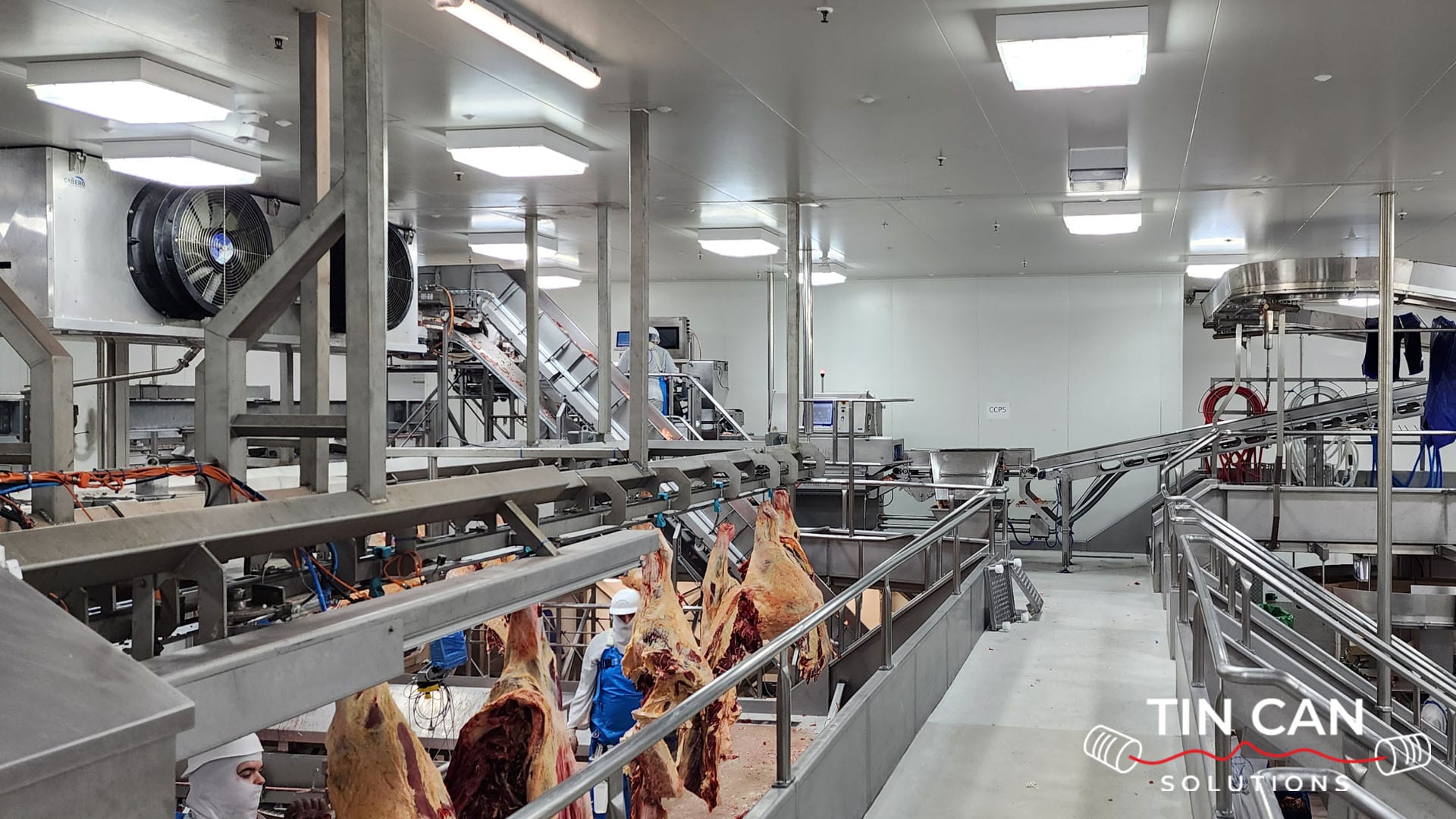 Tin Can Solutions were recommended to Nolan Meats Abattoir in Gympie by RF Industries to design and install a cellular distributed antenna system throughout their production facilities where mobile phone signal was lacking and non existent due to the metal cold room walls and concrete structures blocking the mobile phone signals.
This was a very interesting and complex site to install a mobile phone repeater system into due to the many different areas and pockets throughout the site needing coverage. We worked in with the abattoir electricians who assisted in the installation of the cabling as they know the site very well and had to install out of hours in their clean areas. This allowed our customer to save considerable costs in labour by doing the cable runs themselves.
The site had really bad mobile phone service all over and especially in their sales offices where mobile phone coverage is a necessity to maintain contact with the outside world.
We conducted an initial site survey to determine what signal was available from the Telstra towers at several points on the roof, then we surveyed the rest of the site areas where the business required mobile phone service improvements. With this information we were able to ascertain the best solution moving forwards and had all the figures we required to calculate the correct repeaters, componentry and cabling for the works. After coming up with a solution, we discussed the solution with the customer and agreed on the finer points.
We developed a topology layout plan for our client so they could do their part of running the cables we supplied. Once the client had finished installation of the cabling and we had inspected the cabling to make sure it was satisfactory, we installed all the hardware and componentry such as the RFI antennas, cellular splitters, cellular combiners and cellular attenuators into industrial enclosures.
The installation went smoothly and we finished on-time. The site now has full bars of service with download speeds averaging 50 Mbps and RSRP of -80 dBi throughout the areas that required signal improvements. Some of these areas had absolutely no coverage and they now have clean mobile cellular coverage without dropouts.
A big thank you to RF Industries for recommending Tin Can Solutions for Mobile Phone Coverage Solutions and Installations. RF Industries are the Australian Cel-Fi distributors and we use and recommend RFI antennas on all of our projects unless specified otherwise.